Home Inspection
Related Home Inspection Services
Insurance and Warranty Home Inspections
Pre-Listing Home Inspections
Structural Home Inspections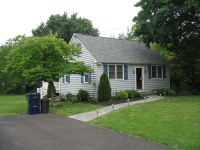 Buying a home is an exciting process.
This is a time when an expert, professional home inspection is needed most. Criterium-Pfaff Engineers can provide you with a detailed home inspection report to help you learn about the house you want to buy and avoid costly surprises in the future.
A careful examination of a house is not easy. Criterium-Pfaff Engineers provides home inspections by Professional Engineers who are licensed by the states of Washington and Idaho and adhere to the highest legal and ethical standards. Mr. Pfaff is also a Licensed Home Inspector in Washington State (License #373) with over 10 years of experience in providing home inspections as well as commercial building inspections and structural engineering consulting services.
The Standard Home Inspection is performed in accordance with the Standards of Practice of the State of Washington, Chapter 308-408C WAC governing home inspections. In addition to our standard home inspections, we offer specialized home inspections which are performed in accordance with the Standards of Practice of Criterium–Pfaff Engineers.
We look at the following areas during our Standard Home Inspection :
| | |
| --- | --- |
| Structure | Interior |
| Electrical | Exterior |
| Basement Water | Roofing |
| Ventilation | Life and Fire Safety |
| Heating and Cooling Energy Efficiency | Pool and Spa |
| Plumbing | Environmental |
| | |
Following the on-site home inspection, you will receive a detailed narrative style home inspection report that our clients find easy to follow. The most popular feature of the home inspection report is our Home Maintenance Plan, which provides home owners with useful information about their home's expected condition for the next ten years.
Call Criterium-Pfaff Engineers for our home inspection pricing structure, which is determined by the property's size, age, location and the service you request. You can also click on the link below to request a home inspection and we will contact you.

10 Ways to Get the Most Out of Your Engineering Inspection